Over a billion Apple users across Messages, Wallet,Apple Maps and other applications now have the ability to claim their geographic place cards with Apple's new free service, Apple Business Connect. With Apple's new Business Connect feature, companies anywhere in the world can take control of their interactive Apple Maps place card. This includes uploading and updating photos and logos, extending invitations to customers to perform actions like making a reservation or placing an order, and promoting exclusive deals and discounts.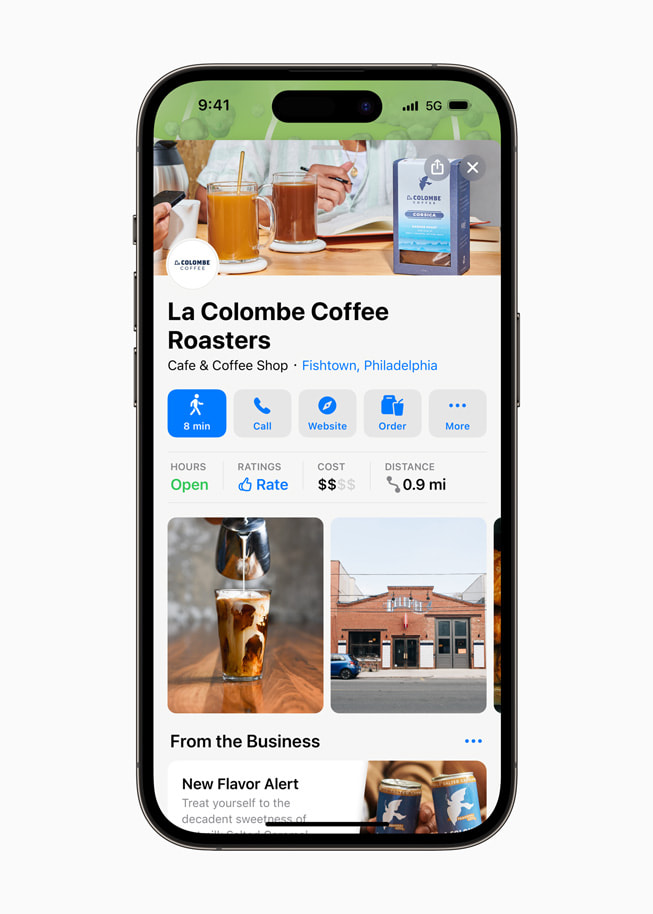 Showcases, a new addition to the place card, allows companies to promote specials, seasonal menu items, and other incentives to consumers. Through Business Connect, companies may effortlessly update their location card's Showcase section. Starting today, American companies may take advantage of showcases, and companies across the world will have the same opportunity in the coming months.
In addition to providing directions and other information, businesses may encourage users to take action by linking to relevant third-party services inside the Maps location card, such as Instacart for food delivery, Booking.com for lodging, OpenTable for table reservations, and so on.
Initiating a Business Connect Account
Business owners may sign up for Business Connect on Apple's self-service website using an existing Apple ID, or by creating a new Apple ID from any desktop or laptop computer. After Apple verifies a company's existence, the business owner may register their location(s) and begin customizing and updating their place card at no cost to the user.
Business Connect API makes it simple for enterprises with several locations to provide consistent, up-to-date information to Maps in bulk using third-party listing management services like Reputation or Uberall.
Apple created Business Connect so that little establishments may have the same control over their online identities as major corporations. Business Essentials is a subscription that combines device management, 24/7 support, and cloud storage, and it works in tandem with Apple's other services meant to help small companies develop and reach consumers, such as Touch to Pay on iPhone, which allows businesses to take Apple Pay or other digital wallets with a single tap to their iPhone.